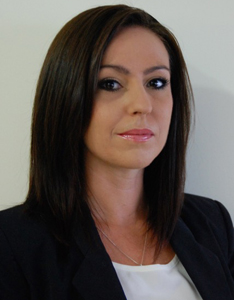 Gemma has 8 years experience working within the financial services industry in the UK. Throughout this time she focused on a number of areas including Risk Management, Fraud Prevention and Anti Money Laundering. She spent many years developing and implementing policies and procedures, as well as delivering specific training programmes. Her practical experience is enhanced by qualifications such as those from the Institute of Leadership Management and the British Bankers Association, alongside professional teaching and training qualifications and a Certificate of Mortgage Advice and Practice.
Whilst living in the UK she also volunteered and qualified as a first aid trainer for St John Ambulance England, England's leading first aid organisation, completing both a Lifelong learning teaching qualification and an advanced driving course, enabling her to drive a three and a half tonne ambulance.
Since leaving the UK two years ago she has lived and worked in Sierra Leone and Cambodia, working with both NGO's and the private sector.